Hoof & Hide LLC is a small family-owned ranching operation in Athens, Texas. Since we opened our doors in 2002, we've tried to treat every customer the way we would like to be treated. Many of our customers have become life-long friends. Other companies may offer for sale cattle, chaps or chinks, but our quality is top notch and our services come with a personal touch.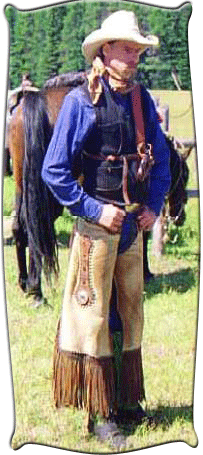 JR Jones - Rancher & Maker
JR is truly from a bygone era. He was born Steven W. Jones, Jr., but has adopted the handle "J.R." somewhere along the trail. Born into a cowboy family, JR grew up on various ranches in Oregon and Washington which nurtured his talent for horsemanship. While training horses JR learned the value of custom, handmade, and durable tack. As a youth he began by repairing his own tack and chinks and then started creating his own. By the time he was in high school, JR was a champion saddle bronc rider and twice competed at the High School National Finals. Having excelled at the most traditional of rodeo events, JR picked up bull riding in his twenties. Rodeoing and cowboying across the western United States, JR has lived and worked in Arizona, California, Colorado, Idaho, Montana, Wyoming, and now resides in Texas with his wife and children. He has done just about everything a cowboy can do: trained horses, rodeoed, packed into the mountains, wrangled at guest ranches, worked at feed lots, and now manages Hoof & Hide LLC's own cattle. JR's interest is in reviving the traditional art of low stress cattle handling and effective stockmanship along with holistic land and grazing management practices including such grazing techniques to improve soil and animal performance as high stock-density, mob grazing, and intensively managed rotational grazing. JR has appeared in magazines, western motion pictures, and has been the subject of several western artists. His leather work has appeared in magazines (including Western Horseman), newspapers, and advertising for a supplier. JR's cowboy work ethic and pride in craftsmanship are evident in his work.

In a Nutshell
We are a small family owned/operated business. We try to treat our customers with the respect and attention we would wish to receive ourselves. Every great once in a while, if something doesn't go as planned, we try to fix it to the best of our abilities.
Warranty and Return Policy
We want you to be 100% satisfied. Your leather order is just how you want it. If not, we will either remake your product or refund your money upon the return of the item(s). If your order does require rework or a new pair, please return your item unworn and in a reasonable amount of time so that we may have a chance to either fix it or to fit it to someone else. Please call us to discuss your individual circumstances prior to shipping the item back so that we can be aware of the issue and working on a resolution in addition to looking for your return package.
That being said, if we take an order where you have measured yourself (as opposed to meeting us in person and us taking your measurements) and we build to the measurements you provide us, and the chaps or chinks don't fit exactly right when you receive them, there may be a nominal fee for us to adjust them to fit you. We still want you to be happy, we still want your item to fit perfectly, but in such cases, we may need to cover some of our costs of adjusting your item.
Privacy and Security
We are a small family-run business. We have worked very hard to obtain and keep our customers. We would be crazy to sell our customer list to anyone! We do our best to provide our customers privacy and security in their financial transactions.
Shipping and Handling
Our leather products are handmade and much of our business is custom. Unless we have something in stock that will fit your order (see in the inventory page), your order could take anywhere from a week to several months to fill depending upon the order and our current booking schedule. Please don't assume anything - either that we are months out or that we can ship tomorrow! Feel free to call or email us regarding our current wait time and to discuss our current inventory.
We do our best to accurately estimate shipping costs. Should actual shipping costs be higher, we reserve the right to adjust your shipping to actual costs. At the same time, if we feel that you paid too much in shipping, we will refund the excess shipping costs. That's only fair.
Though the days of the Old West are long gone, we continue to create the things of which legends are made for those who are lucky enough to still ride for the brand and for those who do so only in their dreams.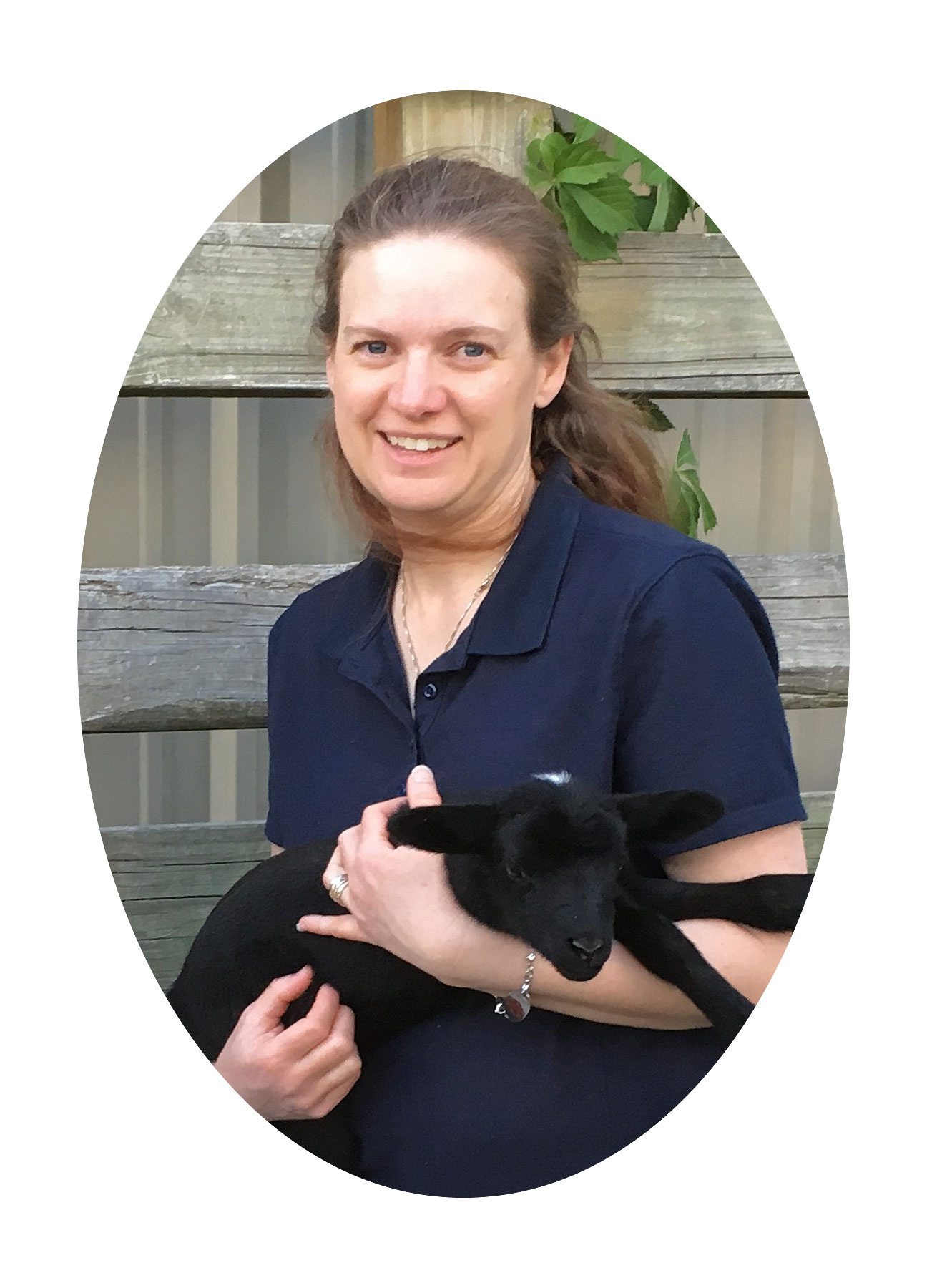 Kara Jones, Owner & Ranch Mama
Sometimes cowboys old and young need a little grounding. That's where Kara comes in. A couple of generations removed from the dairy and farm life, Kara got back to it just as quick as she could. Although she started out in her adult life as a CPA, she spent every vacation growing up riding a horse on a ranch. Now every day is a vacation owning and living on a cattle ranch! (If you believe that you have never lived and worked on a ranch.) But she wouldn't trade it for the world. If there is one thing you can say for sure about ranch mamas, it's that they do it all. Kara wrangles the ranch office, her husband and kids, the garden, and the animals as needed. While a Masters from Texas A&M and an undergraduate degree from Rice University provided the start of her journey, her education on the ranch has proven to be never-ending. Looking for some information about our leatherwork, cattle, sheep, or ranching methods? Kara is a good place to start and will probably be the one to answer when you call or email.