Online Auction (Opens 4/18/2022 - Closes 4/28/2022)
See the auction at our auction website:
www.hoofandhide.auction
We have listed 24 lots including:
* Registered South Poll Heifers
* Registered South Poll Pairs with Heifer Calves
* Registered South Poll Cows
* Registered South Poll Bulls
* Commercial Cows with 50% Registered South Poll Heifer Calves
Cattle may be viewed at the following times:
Thursday, April 21st from 10 AM to Noon
Friday, April 22nd from 5 PM to 7 PM
Saturday, April 23rd from 3 PM to 5 PM
Location on the ranch in Athens, Texas , but please note this is a different driveway than our main one, so please call 903-681-4211 for directions)





Semen for Sale ~ Bull 6400 / (Reg # 37362)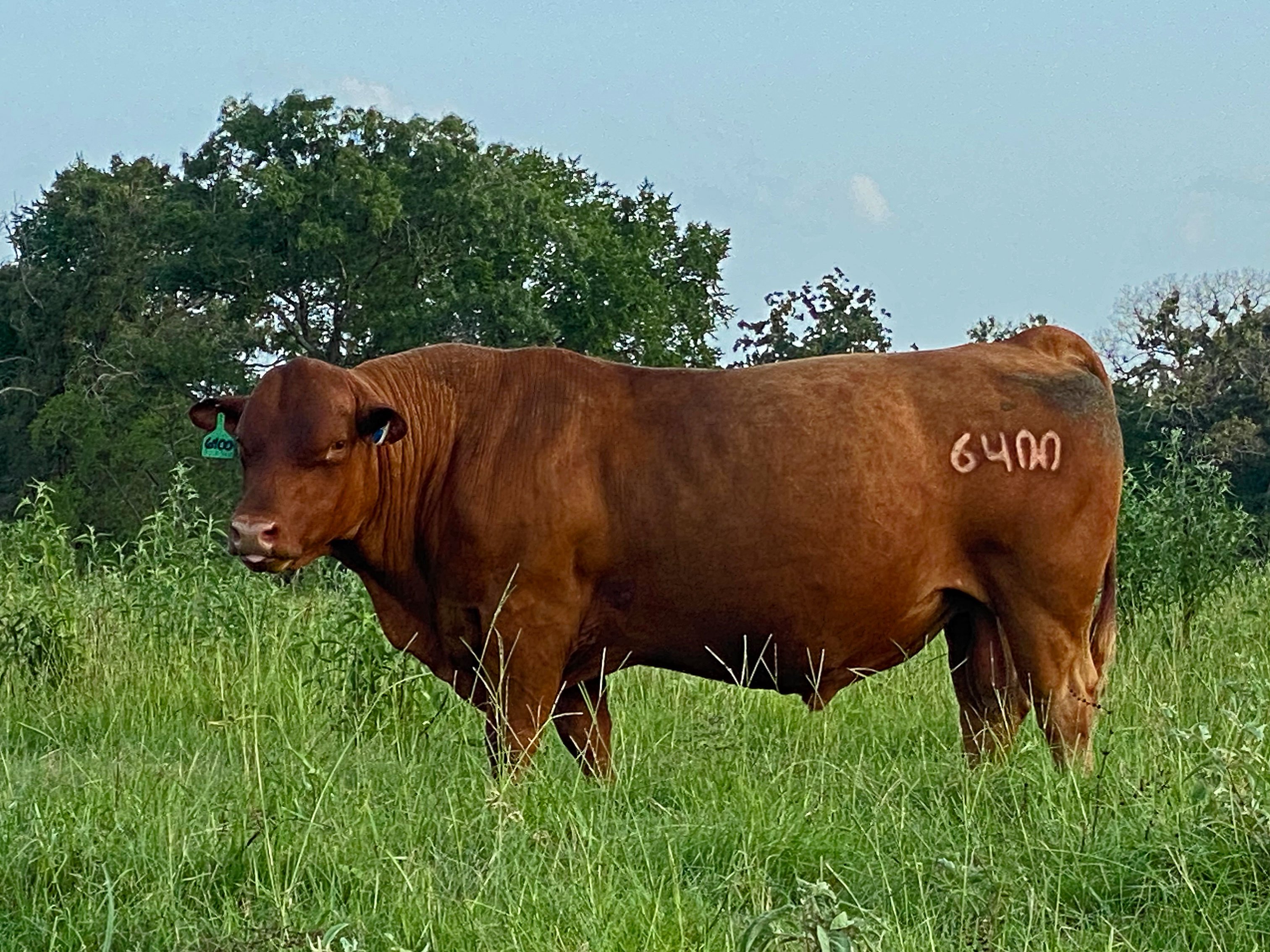 The South Poll breed is a 4 way cross of (25% of each) Red Angus, Barzona, Hereford, and Senepol. It was created by Teddy Gentry (of the Alabama country group fame) to thrive in a grass-fed program in hot, humid environments such as they have in Alabama where Teddy lives. We have found that this breed is perfect for our environment in East Texas and we purchased this bull directly from Teddy. 6400 is a Fullblood Registered South Poll bull. He is a good-natured bull that throws low birth weight calves which gain readily on grass. He is an excellent choice for anyone looking to add (or maintain) a grass-fed phenotype to their operation. Price is $15/straw. We have several hundred available.


Five Pairs of Non-South Poll Grass-Fed Cows (call to enquire)
It's time for us to say goodbye to the last of our commercial grass-fed herd. These ladies are all between 6 and 8 years old and they haven't missed a calf. It's hard to say goodbye to productive cows, but we simply don't have the room anymore for anything that isn't a registered South Poll. The calves in this group are all month-old unregistered 50% South Poll steer calves.


Sign up HERE for our email list where we announce any Registered South Poll Cattle that we have for sale.